Job Opportunities at Ilemela MC Watendaji wa Vijiji In October 1, 2012 MCC split into 2 authorities namely New MCC and IMC through the local government act No. 7 of 1982, the IMC was established to perform local government functions in Ilemela District.Nafasi za kazi za watendaji wa vijiji | ajira za watendaji
The major ethnic groups are Sukuma, Zinza, and Kerewe. According to proposed Mwanza Regional Socio –Economic Profile of 2010, there are 8 ethnicity groups in Ilemela districts. However, due to intermarriages especially in the last two decades, adoption of new cultural traits has taken place with merging culture and beliefs. The outcome of this process is that racial distinctions have been broken and cultures have been blended into large beliefs and customs, few tribes still follow their respective customary beliefs diligently.
Job Opportunities at Ilemela MC Watendaji wa Vijiji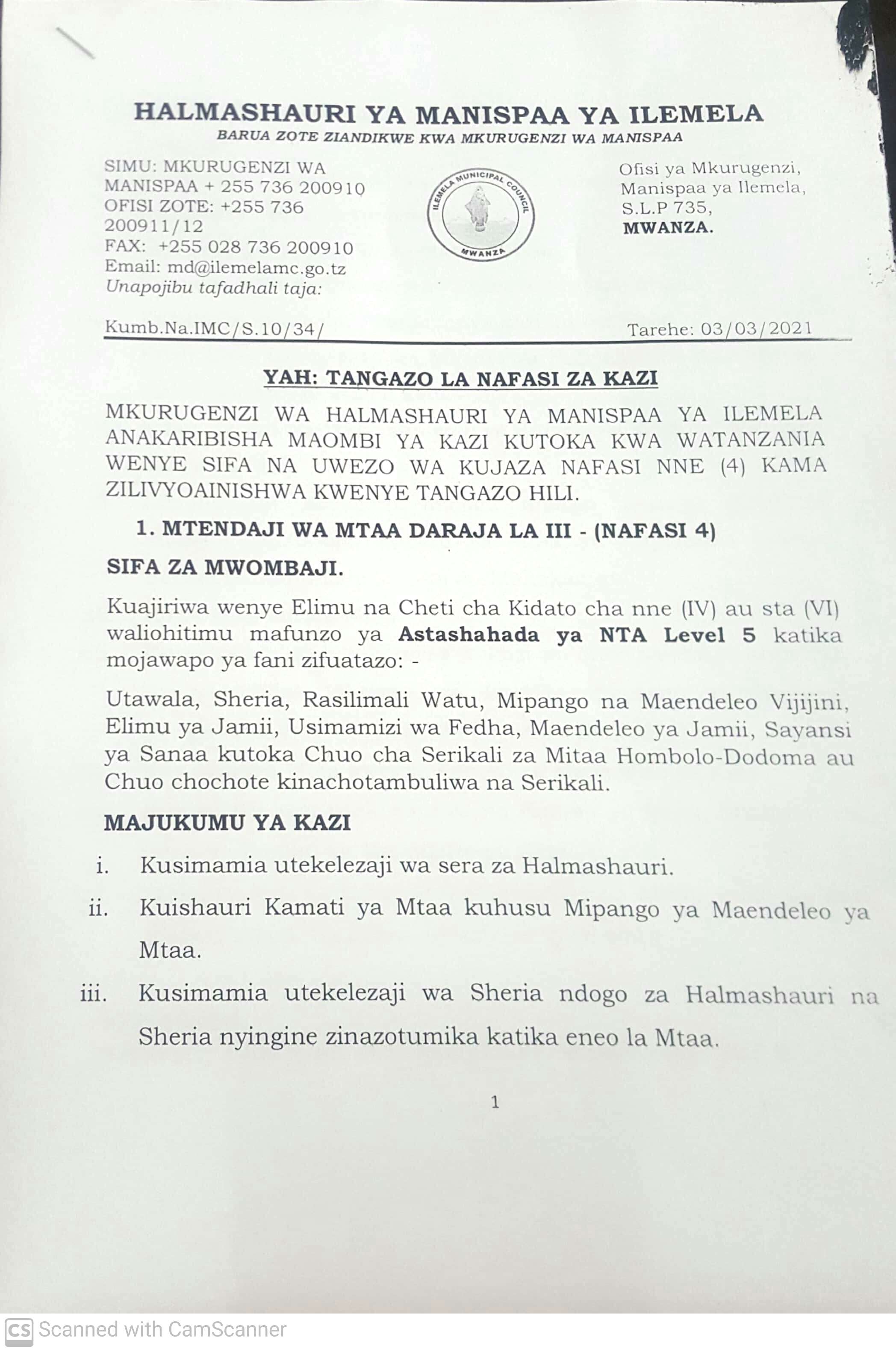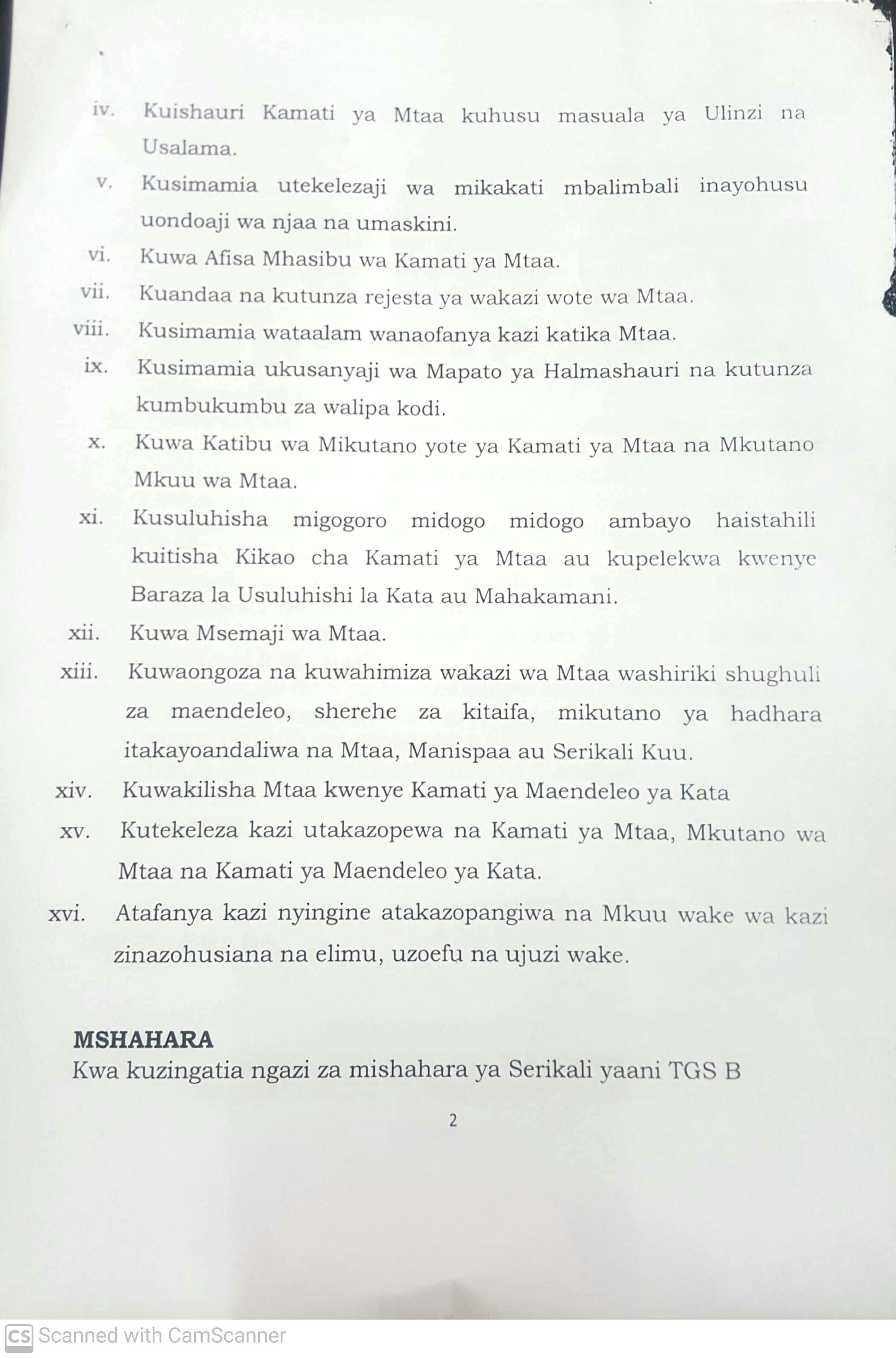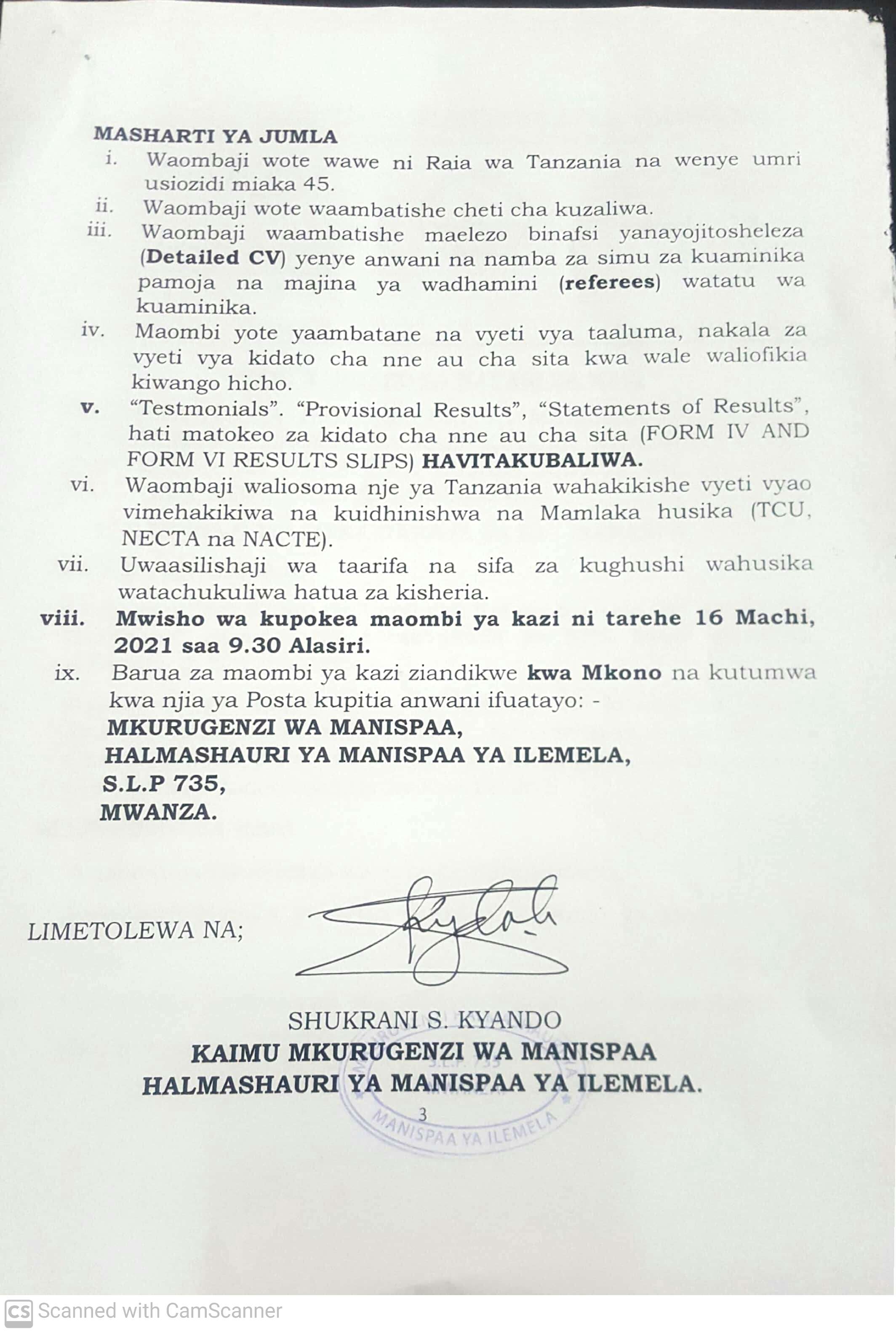 The IMC has political, economic and social responsibilities over its communities functioning through a representative organ known as Full Council which enables it to decide on how to run their own affairs in their respective localities. Like other councils in the country, IMC is a corporate body and a legal entity having a perpetual succession that cannot die like a natural person. Also the council has an official seal which is like a signature of a natural person and in its corporate name can sue and be sued, borrow, hold, purchase and dispose any movable or immovable property and make by-laws.
VISION
The vision of Ilemela municipal Council is "A council with strong economic base that involves community participation in provision of better and equitable service delivery in harmonized condition"
MISSION
The mission of the Municipal Council is "To raise the living standard of the people of Ilemela through good governance by providing and maintaining basic services and facilities in areas of education, health, sanitation and other social amenities".